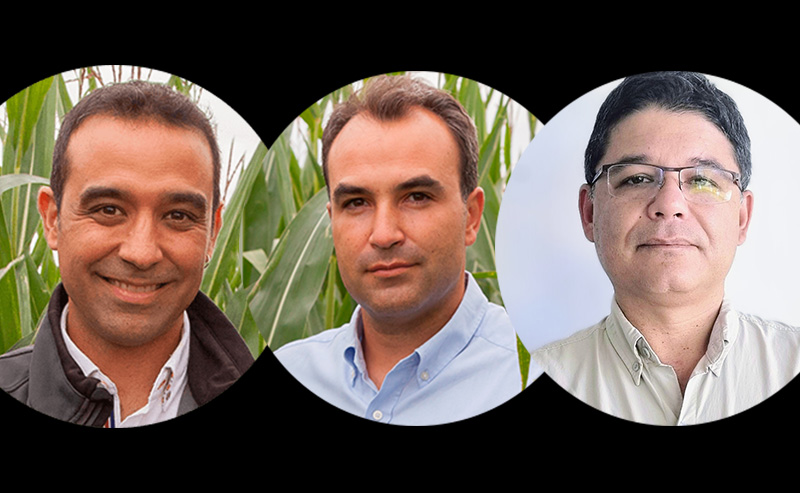 Alberto Acedo
Co-founder and Scientific Director
Before co-founding Biome Makers with Adrián Ferrero, Alberto gained his experience as a genetics researcher at the University of León (Spain), where he became an honorary associate. He accumulated more than 5 years of research experience in human genetics at the Institute of Molecular Biology and Genetics of the Higher Council for Scientific Research. He has been able to put his theoretical research and technical knowledge into practice through real genetic analysis services developed in the company AC-Gen Reading Life.
Alberto is the holder of dozens of patents and the author of more than 20 scientific reports. He has extensive experience facilitating hundreds of research projects in collaboration with different institutions around the world, such as the Alliance of Bioversity International and CIAT, the University of California, Davis, the John Innes Center, the University of Modena and Reggio Emilia, the University of Almería, CREAF, the University of Vigo and the Swedish University of Agricultural Sciences, among others. He is also the chair for Soil Biology at the International Union of Soil Sciences (IUSS).
Currently, Alberto leads the Biome Makers initiative, Fields4Ever, a global soil health restoration initiative. Fields4ever consists of more than 210 projects on 4 continents, supporting farmers, agronomists and research institutions in the continued development of sustainable agriculture, ensuring the quality of soil and food for future generations.
Adrián Ferrero
Co-founder and CEO
Adrián Ferrero is the co-founder and CEO of Biome Makers. With the recognition of the Spanish Government, the Illumina Accelerator and the MIT Technology Review, Adrián defines himself as an entrepreneur with the mission of improving the world. He has a degree in Economic Sciences from the University of Salamanca and a master's degree in Environmental Management from the Turku School of Economics and Business Administration.
Growing up in an agricultural region of Spain inspired Adrián to co-found, along with Alberto Acedo, Biome Makers Inc. and create their patented BeCrop® technology. Since then, Biome Makers has received numerous awards around the world (AgSum in Japan, agripreneur 2019 in Greece, WINnovation in the US, or Best innovative startup by AgFunder) and has attracted more than 24 million dollars from investors. Prior to Biome Makers, Adrián founded three startups and has worked as an innovation consultant for over nine years. Adrián likes hiking, fishing, being in nature, and believes in improving the world one step at a time.
Juan José Chávez
Biologist from the University of San Carlos Guatemala.
He is a Corporate Product Manager of Advance Analytics Services at DISAGRO®, where he helps producers find effective solutions to ensure that their crops achieve the quality standards required, promoting good agronomical practices and sustainable production among all the links involve in the value chain: producers, exporters, processors and consumers.