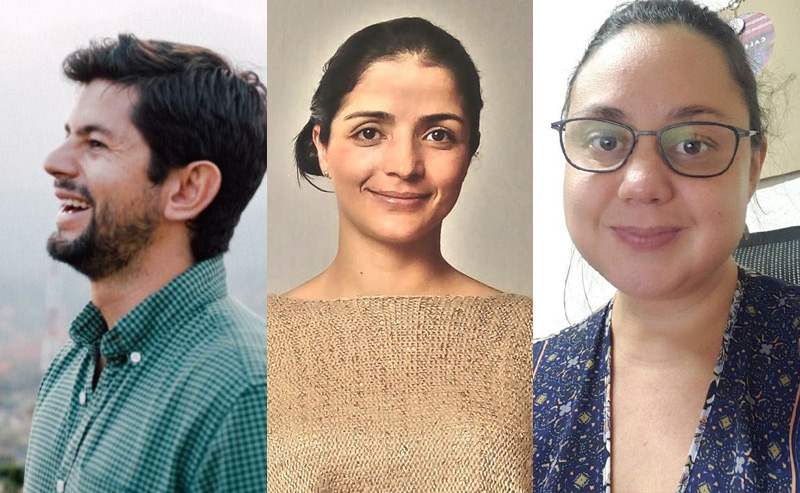 Diego Robelo
General Manager at Aquiares Estate
A coffee professional with deep roots in Costa Rica's Aquiares Estate, Diego has developed an 11-year career exploring the Specialty Coffee value chain and driving innovation within his family business.
He is the current general manager at Aquiares Estate, since 2017. Also, a Board member of Costa Rica's Agriculture Chamber & Coffee Producer's Chamber and Coordinator of the Labor Affairs Council within the Agriculture Chamber. He led Aquiares to become Costa Rica's first Carbon Neutral farm. While doing an MBA in Barcelona (2016), Diego imported and distributed his coffee around Europe, an experience that marked a before/after in his understanding of the coffee supply chain. Diego is an avid supporter of Shade Grown Agroforestry practices and practical research for new coffee varietals
Ana Ma Zapata
Senior Consultant of Climate Change at Stone X Financial Inc.
Ana Maria is Senior Consultant of Climate Change at Stone X Financial Inc. Chemical Engineer with experience in different areas, before Stone X she was a Sustainability Specialist at Grupo Bancolombia, as the head of the climate change strategic planning.
She has vast experience supporting and advising different companies, nationally and internationally, on issues related to the environment, such as climate change, energy efficiency,  renewable energy, inventory of carbon emissions, carbon footprint and forest compensation programs.
Natalia Arce
Pur Projet
Forestry engineer with more than ten years of experience working with the public andprivate sector, working in natural resource management, ecosystem services, agroforestrysystems, communityorganizations, indigenous communities. Experience with geographicinformation systems and monitoring systems.Experience in international cooperation, developing proposals and executing environmentaland social projects financed by German cooperation through KfW, and the Japanese socialdevelopment fund through the World Bank.