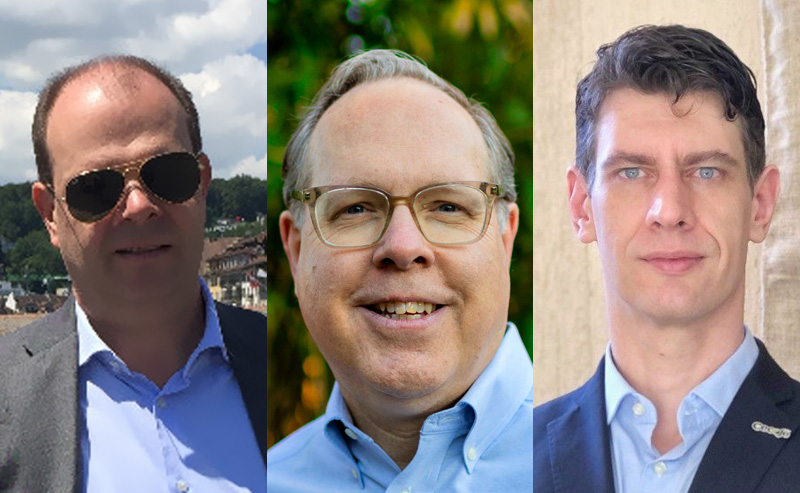 Mr. Michael von Luehrte
Secretary General of the Swiss Coffee Trade Association
Michael is the secretary general of the Swiss Coffee Trade Association since 2017 representing the interests of the green coffee trade. He is a commodity market veteran having started his career with Jacobs Suchard in 1981 in Germany. He worked a total of 25 years at Kraft Foods, 9 years at Noble/Noble Agri & COFCO Int. in various procurement/trading, risk management and market analysis roles across different agricultural markets from coffee/cocoa, sugar, grains & o ilseeds, cotton to meat/dairy and biofuels. During his career he lived and worked 4 years in Brazil and 5 years in the US. He has visited many coffee producing countries. Michael is also a board member of 4C services.
Bill Murray
President & CEO, National Coffee Association, U.S.A.
William "Bill" Murray is President and Chief Executive Officer of the National Coffee Association, U.S.A. (NCA), a role he has held since June 2014. Bill leads NCA's advocacy, regulatory, and member support activities on behalf of the hundreds of coffee-focused organizations that comprise NCA's membership.
Prior to joining NCA, Bill was Chief Executive Officer of the Public Relations Society of America (PRSA), the world's largest professional society for public relations practitioners.  Before joining PRSA, Bill worked in Hollywood for more than 20 years, capping his career as Executive Vice President and Co-Chief Operating Officer at the Motion Picture Association of America (MPAA), which represented the $40 billion multinational entertainment industry in more than 70 countries on a variety of market access, trade, intellectual property, first amendment, and technology issues.
Marcos Matos
Executive Director at Cecafe
Mr. Marcos Matos has more than 20 years of experience in agribusiness. He is currently executive director at Cecafe – The Brazilian Coffee Exports Council since 2016. He was Executive – Director at the Brazilian Agribusiness Association (Abag /RP). Also worked in the Project Management Area of Getúlio Vargas Foundation and in the Government Affairs Area of Bayer S.A. He received the BSc degree in Agronomic Engineering and the M.Sc. degree in Agronomy, both at University of Sao Paulo, "Luiz de Q ueiroz" College of Agriculture (ESALQ/USP). He has published around 70 articles in journals and newspapers and presented papers in several conferences.