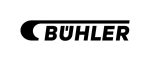 Who are we?
We are a Swiss company with over 150 years of experience, operating in 140 countries with 30 manufacturing sites and 100 service stations. We excel in technologies for grain transformation into food, pasta, chocolate, and coffee. We also provide services in die-casting, grinding, and coating. In Mexico, we have been operating since 1959, with offices in Toluca serving Mexico, Central America, and Cuba in equipment sales, engineering, and more. Our specialty lies in coffee processing, from sorting to automation.
A coffee roaster designed for small and medium-sized businesses, offers uniform and efficient roasting through batch programming and drum technology.
2. New Optical Sorter – SORTEX J
Discover our new sensor technology, full-color cameras, and user-friendly interface, and enjoy improved performance and worldwide connectivity. The main benefits include the use of artificial intelligence, intelligent visual defect detection, and predefined sorting modes.