"A look into Specialty Coffee"
field day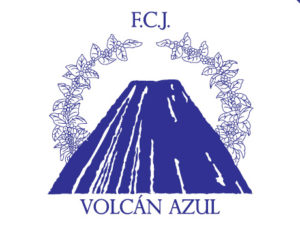 First visit VOLCAN AZUL:
At the beginning of the 19th century, when coffee production was in its early beginnings in America, without knowing it, two pioneers and entrepreneurs, Alejo C. Jiménez in Costa Rica and Wilhelm Kahle in the south of Mexico, shared the same dream: "To produce the best coffee in the world" to satisfy the new demanding European gourmet market.
Today, descendants of these visionary farmers still produce coffee within the same ideals of excellency and top quality that inspired their ancestors that continue with the tradition in Costa Rica.
With over 200 years of tradition trading specialty coffee, we believe the best way to honor our ancestors is by producing and exporting only great coffee. Our farms are located on the slopes of Barva and Poás Volcanoes in Central and West Valley, and in Saints region.

Second visit COOPEVICTORIA:
CoopeVictoria, the first cooperative in Costa Rica, founded on October 12th, 1943, awaits you with the hope of sharing part of its history and the legacy that it has left in Costa Rica as an agricultural and industrial organization for 79 years.
We are proud to be the home of around 3,000 small and medium-sized coffee and sugar cane producers in the western part of the country. With the capacity to process more than 150,000 bushels during the coffee harvest in our emblematic mill, we have become a fundamental pillar of the local economy and with great pride we have brought the name of Costa Rican coffee to the tables of the world, pleasing the most demanding palates with brands such as Monte Camejo, Valle del Sol, Victoria Specialties and Esencia de Mujer.
5:30 p.m: Arrival back to Los Sueños