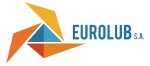 Discover a wide range of solutions for your coffee processes, from green coffee handling, sorting by color, weight, roasting, transportation, storage, grinding, packaging and automation.
Highlights of our exhibition include:
Industrial coffee mills: Robust mill with large grinding capacity. Thanks to its practical construction, it can be used both in a cafeteria and in a micro coffee roaster.
BRZ2 Sample Roaster: Suitable for classifying the quality of green beans, thus providing valuable support in quality control and production development processes.
Sortex J2: It is an optical sorter with new sensor technology, color cameras, new software and a modern and compact design, guaranteeing optimal and reliable performance over time.
RoastMaster™ 20: The proven technology of the RoastMaster™ 20 with the indirect hot air drum system ensures uniform and efficient coffee roasting on each bean.